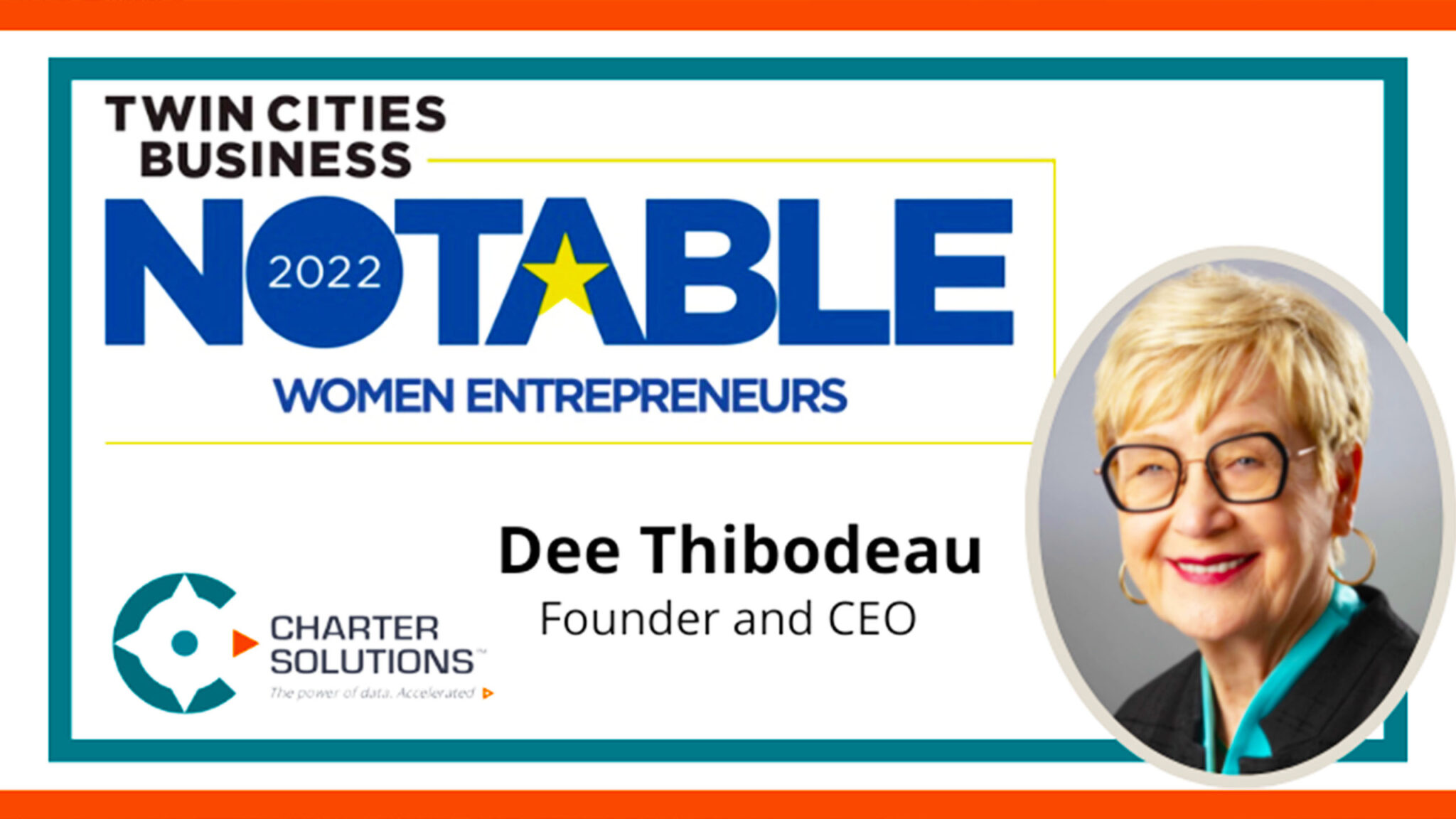 Connecting businesses with the tools and people they need to succeed is one of Dee Thibodeau's many superpowers. In addition to building Charter Solutions from a local tech startup into a national consulting firm, Dee is heavily involved in the Minnesota business community. Through her work with the Health Care Women Executives Forum, Women in Data, her past leadership in growing the Women's Health Leadership Trust and the Sofia Fund, Dee has demonstrated her passion for supporting women leaders. 
In recognition of her commitment and contributions, Twin Cities Business Magazine has chosen Dee as a recipient of their 2022 Notable Women Entrepreneurs Award. The award recognizes women making an impact across the business community, including launching side gigs, nonprofits, and mentorship programs.
Learn more about the program here.