A Charter Solutions client interview
Deb Bauman, Chief Information Officer, Hazelden Betty Ford Foundation
Deb Bauman never envisioned for herself a career in technology, but time and again, the tech industry found Deb – pulling her in and providing learning opportunities, leadership skills, and career growth in dynamic industries like retail, airlines, banking, and financial services. Now, more than 25 years later, Deb is serving in yet another leadership position that is both tech oriented and mission driven, as Chief Information Officer for Hazelden Betty Ford Foundation. 
Throughout the majority of Deb's career spearheading technology initiatives for industry-leading organizations, Charter Solutions has been by her side.
Deb was first introduced to Charter Solutions 20 years ago and has frequently tapped the team for project management and business strategy support. Given Hazelden's healthcare focus, Deb now also turns to Charter Solutions for business analytics and Tableau deployment.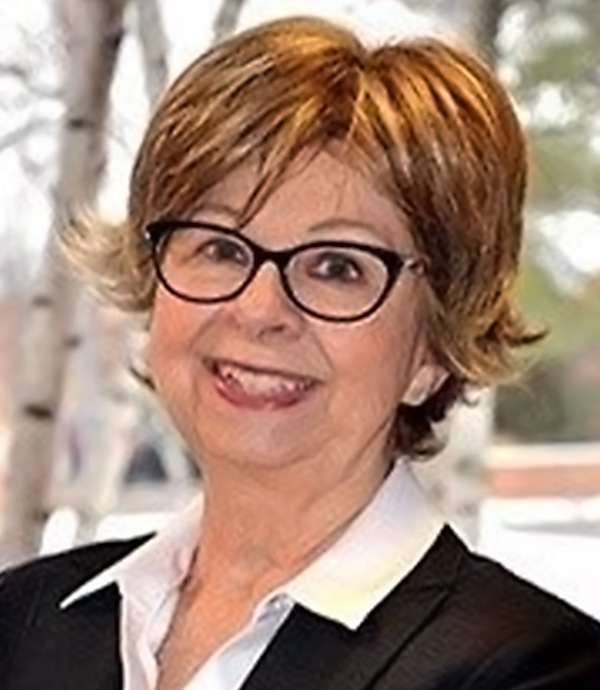 "Over the years, I've found my place in the tech industry and I've come to realize this is where I'm meant to be," said Deb. "Throughout my career and my interactions with Charter Solutions, they have always been able to assemble a team that understands business and that can provide the education and support that my teams have needed."
For example, prior to partnering with Charter on their first Tableau implementation, Hazelden relied primarily on spreadsheets to manage data. To ensure a successful transition to dashboarding and Tableau, Charter delivered prototypes that illustrated for the Hazelden team why Tableau would be an important, powerful tool for them. This educational process was so valuable that Hazelden leaders who initially saw little difference between Tableau and Excel, now make Tableau dashboards an essential part of their daily workflows.
Digital transformation meets pandemic
Like many healthcare organizations, Hazelden had begun its digital transformation journey prior to the onset of the COVID-19 pandemic. However, as it became clear that the pandemic would disrupt the way healthcare services were delivered, the healthcare industry as a whole received a brutal wake-up call that supercharged the adoption of technology and data.
"The pandemic and the digital solutions that started springing up made us rethink our strategy in terms of technology and digital transformation, and to ask ourselves what does that look like in regard to how we serve patients," said Deb.
Hazelden had started down the path to digital transformation and was in the midst of piloting a telehealth solution when the pandemic hit. As a result, Deb's team had to roll out that platform much faster and more aggressively than planned. The digitization of their publishing division, which is the world's largest publisher of addiction literature, was also accelerated because of the pandemic.
"Because of the pandemic, technology now permeates and drives all areas of healthcare. And for Hazelden, Charter Solutions plays an important role in the evolution of these strategic initiatives," said Deb.
Working at the intersection of healthcare and recovery, Hazelden has to comply with strict regulatory policies related to patient privacy and scrutiny that go beyond HIPAA. Those regulations also apply to Hazelden's business partners. For Deb, it's reassuring to know that the team at Charter Solutions takes the time to understand the application and ramifications of industry regulations and is flexible and willing to comply with ever-changing rules.
Getting a boost from the experts
"I appreciate that Charter Solutions is a business-focused tech firm. They truly seek to understand the business problem first and then help to provide the best technical solution. Not all tech firms do this," said Deb. "And we can always count on Charter to provide a team of highly trained, collaborative, and professional experts for whatever we may need."
The expertise of Charter Solutions has been important to Deb as her internal team works to re-position the organization to be more product oriented. More specifically, Charter has helped Deb's team align technology with Hazelden's product roadmap to better understand what they need to do to support product development through the application of technology.
"Charter Solutions always brings very skilled people to the table. There's very little we have to do to bring them up to speed before they are productive, and they also tend to be very thorough and take the initiative to drive projects. With Charter, you never get a 'just tell me what to do' mindset," said Deb.
Integration and collaboration are critical when you're managing teams as large as Deb has during her career. While her current team at Hazelden includes 72 IT professionals, Deb has managed teams as large as 500 people. Even with support of a larger team, Deb has seen firsthand that sometimes you need specialized support in certain areas, which is why she continues to turn to Charter Solutions to complement the talents of her in-house team.
A rising tide lifts all boats
While providing expert guidance and hands-on support have been central to the success of Charter Solutions over the years, the company and its leadership have also earned a reputation as connectors and enthusiastic supporters of the tech and business industry as a whole.
"Dee Thibodeau is a wonderful person who has taken it upon herself to bring Twin Cities' CIOs together into a community," said Deb. "Many other organizations have tried to accomplish this, but because of her authenticity and true passion for bringing people together, Dee has been the most successful in creating this network and giving so many of us the opportunity to become lifelong friends."
In addition to creating individual networking opportunities for IT and business professionals, Dee and her team at Charter Solutions regularly host CIO events that give people the opportunity to share and learn from each other in a non-threatening, non-competitive way.
"If Dee knows that someone is struggling with a specific technology or a situation, she'll pull together a forum where we can discuss and share our experiences," said Deb. "For example, if someone is struggling to understand or adopt bitcoin, she will bring CIOs together to have a dialogue about emerging technologies, so we can learn from each other."
In addition to hosting networking events and roundtables, Charter Solutions works to elevate the tech community by identifying expert speakers from organizations like the University of Minnesota and Zoom to share knowledge and increase understanding of new tech and trends.
"Whatever she does, Dee just naturally creates an environment that allows people to reach out to others and to extend interactions and build lasting relationships," said Deb. "As a long-time client, we see this same passion for knowledge sharing across the entire Charter Solutions team, as they have partnered with us time and again to not only address specific technology needs, but to elevate our internal understanding of how technology can influence our business goals and support our mission as a healthcare organization."